News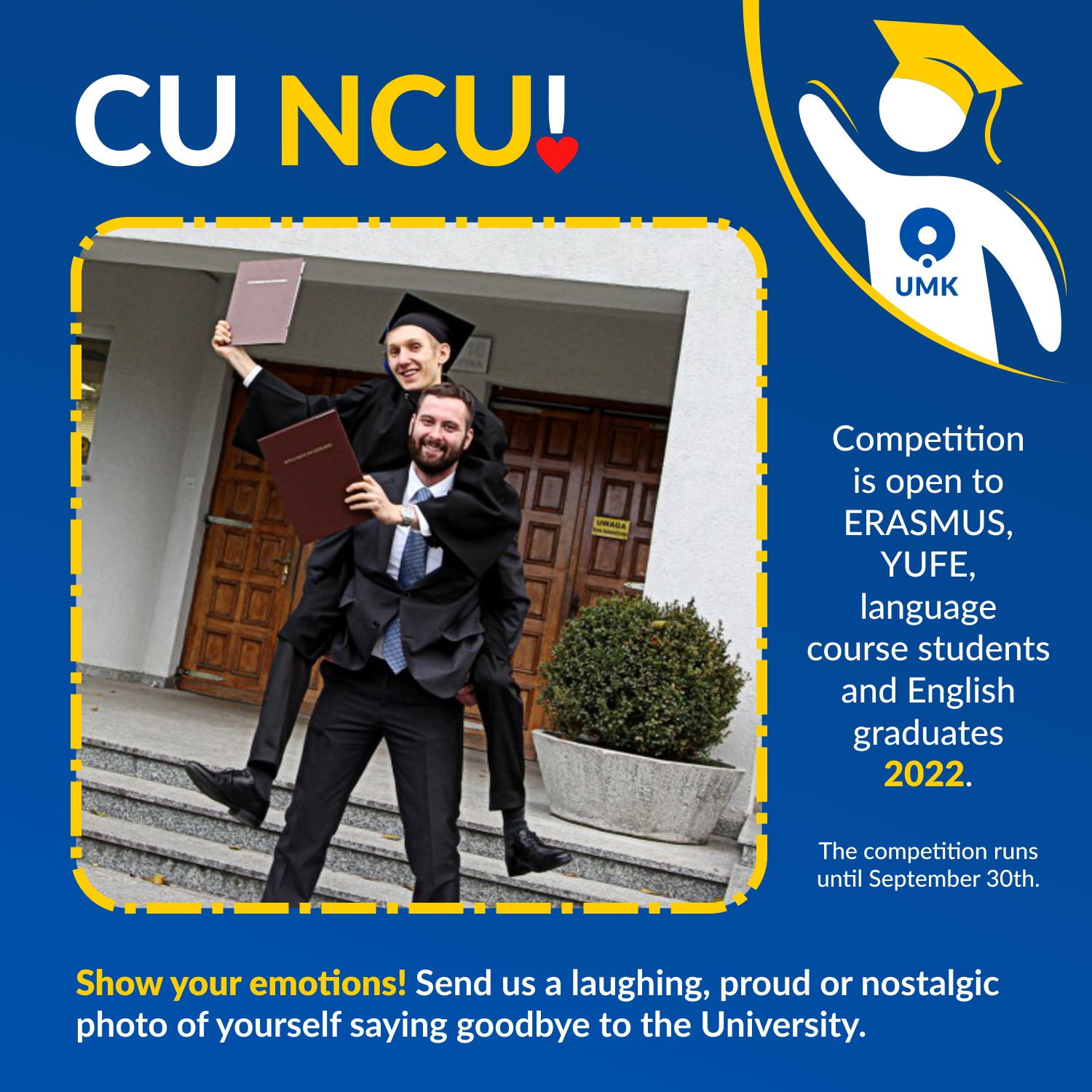 See You NCU!
Dear ERASMUS, YUFE , language course students, English graduates - all good things come to an end quickly! You are saying goodbye to NCU, but we do hope to see you again!
Before you leave, apply for the Alumni Programme to receive a free NCU Alumni Card and stay in touch with Nicolaus Copernicus University in Toruń. By the way, take part in our competition and win a sweatshirt and a commemorative university magnet!
Show your emotions! Send us a laughing, proud or nostalgic photo of yourself saying goodbye to the University, showing you in your favourite place, department or dormitory. The author can be someone else.
Set up your NCU Alumni Card quickly and free of charge to enter the competition.
Duration of the competition: 26 July 2022 – 30 September 2022.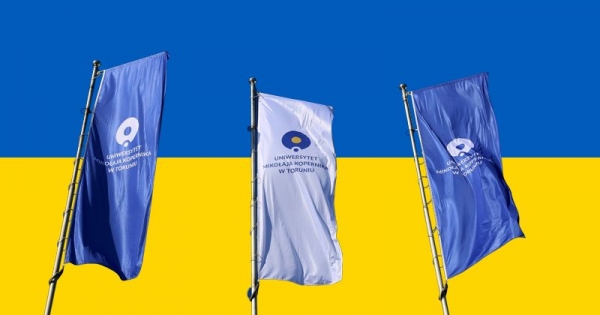 Help for Ukraine
Ladies and Gentlemen,
we wish to inform you about the actions which the University authorities have decided to take in relations to the war in Ukraine.